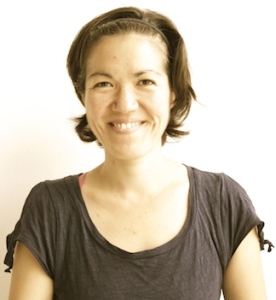 My work is to bring healing and nurturing through simple, loving awareness, to women on the path to and through mamahood, and to the healing and awakening journey.
Roots in Holistic Health: My path as a healer started with Holistic Health Practitioner training in 2007. It was this training that inspired me to complete massage/bodywork training and doula training, and eventually to combine these fields to specialize in massage and bodywork for moms.
Foundations in Doula work: Early in my bodywork career, I simultaneously worked for two years as a birth and postpartum doula. These experiences gave me an intimate understanding of the experiences of pregnancy, birth and postpartum. I continue to build upon this understanding through ongoing trainings, as well as engaging with mama clients and students, mama friends, and the local birth professional community.
Movement & Yoga: I added movement to my work with moms when I became a Dancing for Birth(tm) instructor in 2011. In 2013-14, I completed training as a yoga instructor with specialization in pregnancy yoga, through Laughing Lotus Yoga and Nine Moons Prenatal Yoga. In fall 2015, I added therapeutic skills for a central, yet often neglected area of women's bodies, with Leslie Howard's 20 hour Pelvic Floor Yoga Training.
Energy Healing, Emotions & the Awakening Path: My healing work reaches beyond the physical – integrating emotions, subtle energy and the awakening path. My intuitive and energy healing draws most from 3 modalities: Golden Heart Alchemical Healing – my integration of breath, body and emotional awareness with compassion, for deep healing (acknowledgement to Gary Springfield for his influence), VortexHealing® Divine Energy Healing (I have completed the LifeForm level of this healing lineage), and Sublime Union, a divine feminine healing stream from Mary Magdalene. I also teach small groups, and in 2014-15, co-led several workshops and retreats for self-healing and awakening through a co-founded project, Shakti Spiritual Health.
Training & credentials
I am certified as a Massage Therapist with specialization in Pregnancy, Postpartum and Fertility Massage (CAMTC #3428), Certified Practitioner of VortexHealing® Divine Energy Healing, Yoga Instructor with specialization in Pregnancy (RYT-200 & Level 1 Prenatal Yoga Teacher), Dancing for Birth instructor, Birth and Postpartum Doula, and Holistic Health Practitioner, and hold a bachelor's degree in psychology. My background includes supporting new families as a birth and postpartum doula, as well as over 1,500 hours of training in holistic health, bodywork, life coaching and leadership.
®"VortexHealing" is a registered service mark of Ric Weinman. All rights reserved. Used here with permission. For more information on VortexHealing visit www.vortexhealing.org.